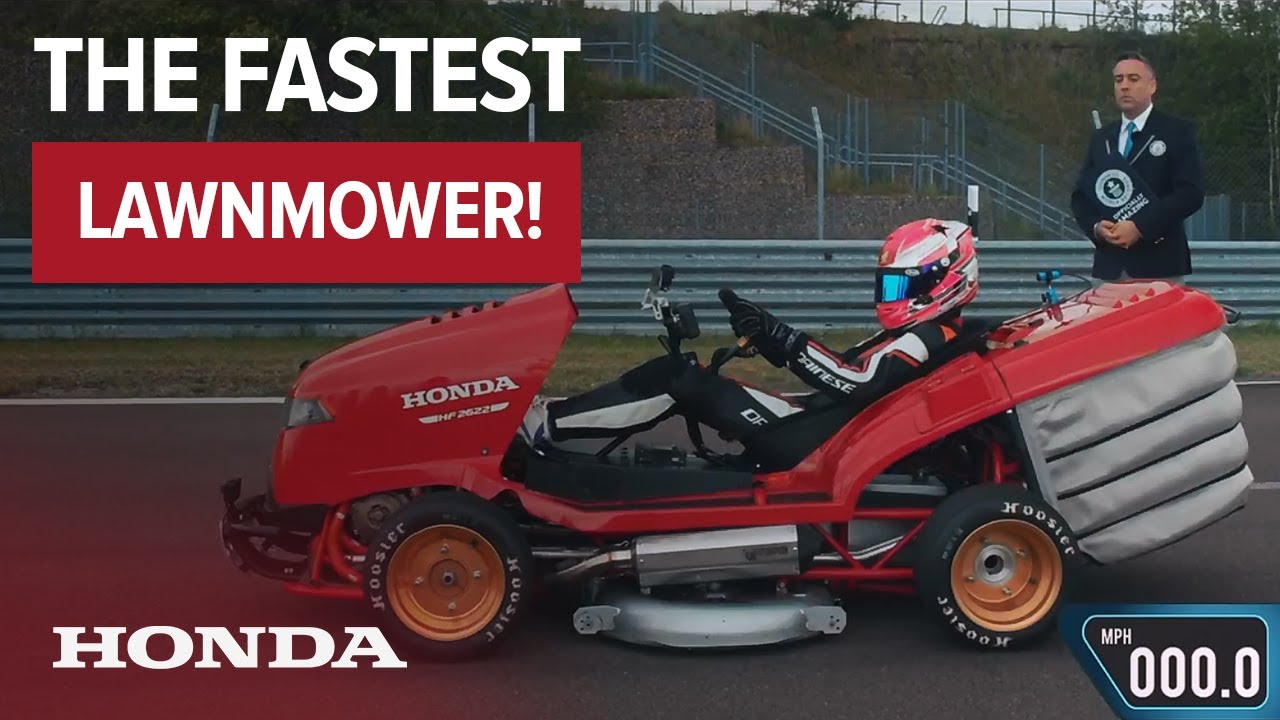 How Fast Do You Want To Cut Your Lawn?
This 'Honda Mean Mower' is scary fast! Recently setting a brand new lawnmower Guinness World Records® for the 'Fastest Acceleration 0-100 mph for a Lawnmower'.
Do not try this at home kids. This mower averaged 0-100 mph in just 6.285 seconds. As well, it reached an insane top speed of 150.99mph.