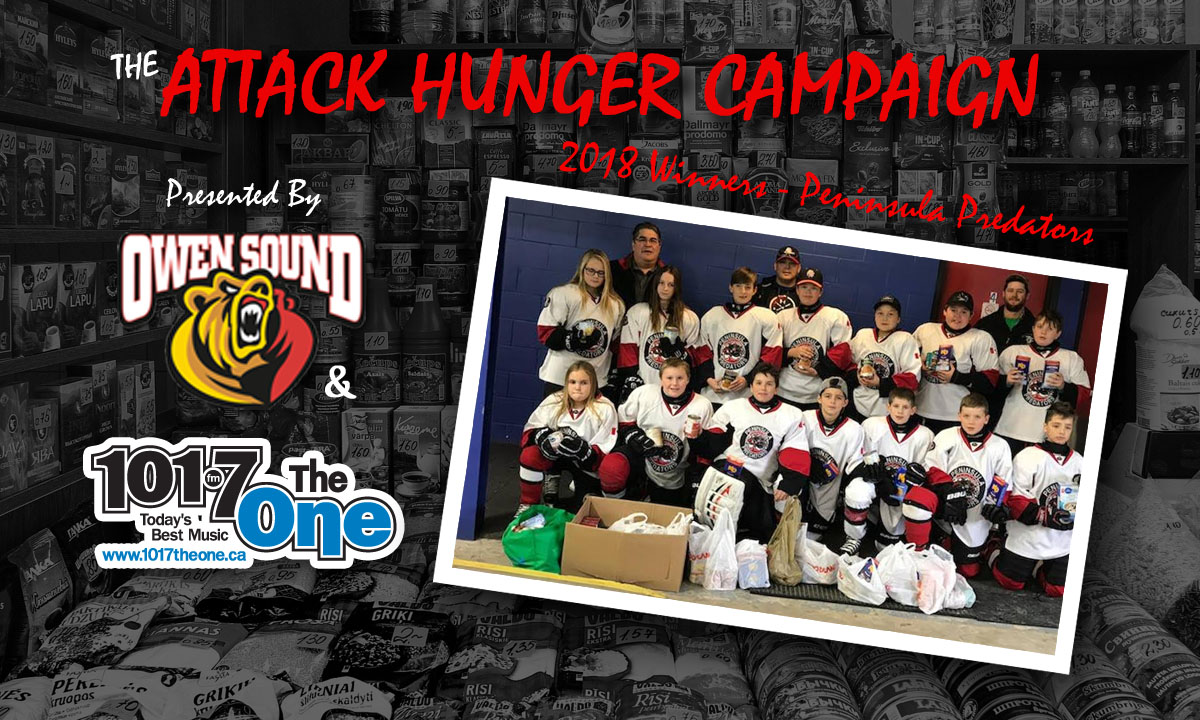 Attack Hunger Campaign
Today's Best Music, 101.7 The One has teamed up off the ice with your Owen Sound Attack again this year for our Hunger Campaign throughout Midwestern Ontario and this year, we're giving every team in Midwestern Ontario a chance to participate! It could be a hockey, broomball or any other sports team.
To get involved, here's what you do. When your child has his or her practice or game, bring at least one non-perishable food item. If every team member brings at least one item, the entire team will be entered into a random draw. We'll select one winning team to win the following:
A Pizza Party
Owen Sound Attack Tickets for the entire team plus parent drivers
All the food collected will go to the local food bank in your team's area. Click on your county below to find your local food bank.
To have your local team participate, complete the form below and attach your team picture with your food donation. The deadline to enter is Thursday, January 2nd, 2020. The Attack Hunger in Midwestern Ontario campaign is brought to you by your Owen Sound Attack and Today's Best Music, 101.7, The One
Click below to download a poster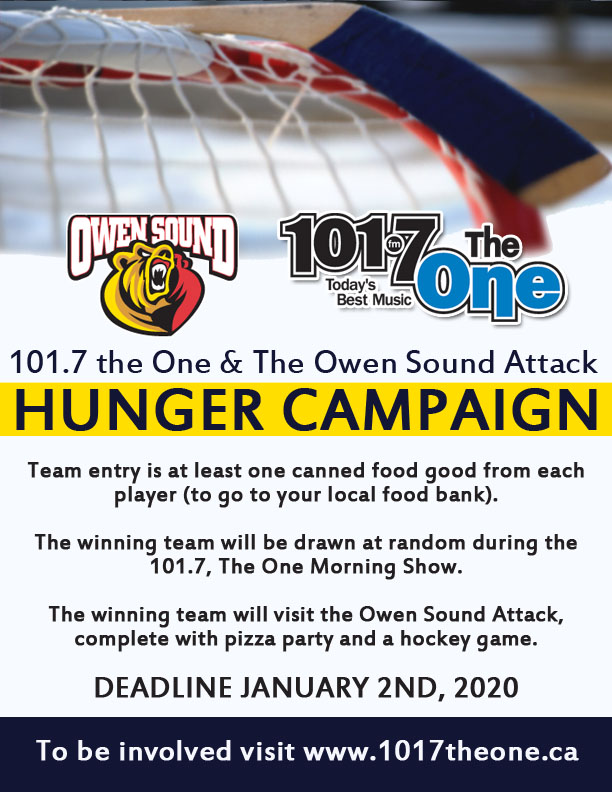 Owen Sound Attack Hunger Campaign 2019
To enter your team, complete the form below and complete the following:
1. Take a picture with the food.
2. Take the food to their local food bank.
3. Get the weight of the food dropped off.
4. Send us a picture of the team with the food and the weight.
Thanks to the following teams for supporting the Attack Hunger Campaign