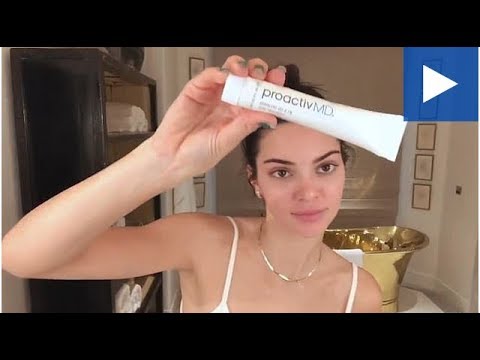 Kendall Jenner's 'Brave' Announcement Underwhelms
After Kendall Jenner and mom Kris Jenner teased that the model had a big announcement to make, fans were theorizing what the reveal could be.
Two days later, the 23-year-old's new partnership with Proactiv debuted during E!'s live Golden Globes red carpet coverage last night and Twitter users were underwhelmed.
Matriarch Kris Jenner had teased big news from her daughter on Instagram Saturday by praising the supermodel "for being so brave and vulnerable." She described it as Jenner's "most raw story" yet and said "be prepared to be moved." The next day, Jenner opened up about her battle with acne and revealed her new partnership with skin care company Proactiv, a year after the reality star's acne was visible on the Golden Globes red carpet.
One fan tweeted, "I wish I could get a refund on the time I spent thinking of what the Kendall Jenner announcement would be."
Other users, however, sent the reality star support. "Kendall Jenner is so brave for coming out as an ambassador for Pro Activ," one fan tweeted.
"OMG can't believe Kendall had to suffer with acne in silence for so long…… so brave….. thank you for coming forward and sharing your story @KendallJenner," another fan penned, adding the hashtag "#changetheconversation."
READ MORE HERE 
Photo: YouTube