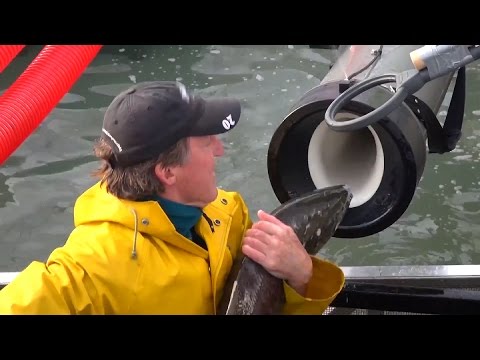 The "Salmon Cannon" Exists!
Over the weekend, this Tweet got a LOT of attention because,
IT'S A FREAKIN' FISH CANNON!
Basically, it'll help salmon transport from one body
of water to another faster than having to do something
like climb a fish ladder (like the one at the Mill Dam in Owen Sound).
But…it just looks like SO MUCH FUN!
(And "fish cannon" sounds cool).
Thanks for checking out & stay connected: Chris Fudali @ChrisFudali