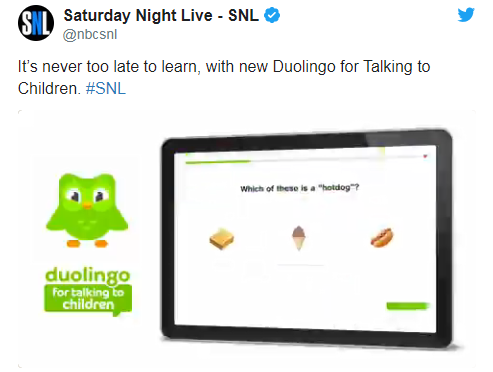 Seriously, I Need This…
After seeing all the kids come through the building
today as part of "Take Your Kid to Work" Day,
I realized…I really don't know how to interact
with anyone under the age of 20-ish.
I'm generally awkward enough around adults,
so it feels amplified around kids.
This was from SNL this past weekend, and if it
ever became a legit product, I would consider buying it.
(Click here to watch it in full.)
Thanks for watching & stay connected: Chris Fudali @ChrisFudali