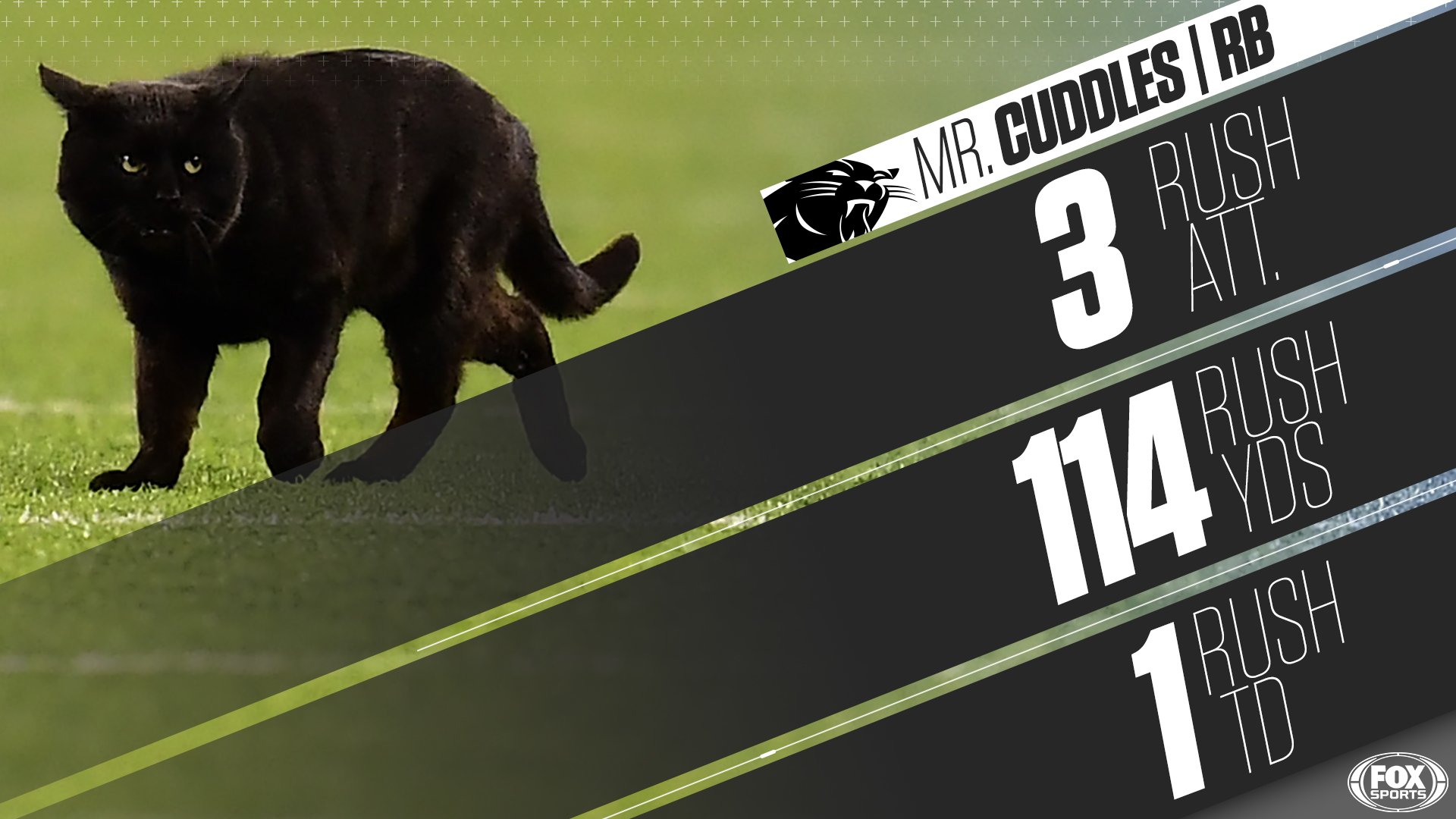 TOUCHDOWN…KITTY!
So, last night a cat got onto the field during the
Monday Night Football game between the Cowboys & Giants,
but the memes and reaction that have followed…AMAZING!
(Also, props to Kevin Harlan for the above call,
where he also worked a promo in!)
AND OTHER ANIMALS GOT EXCITED TOO!
AND THERE'S A TRAILER FOR A MINI-DOC ON
TOUCHDOWN KITTY!

(Don't worry, the cat was apparently fine.)
Thanks for checking out & stay connected: Chris Fudali @ChrisFudali