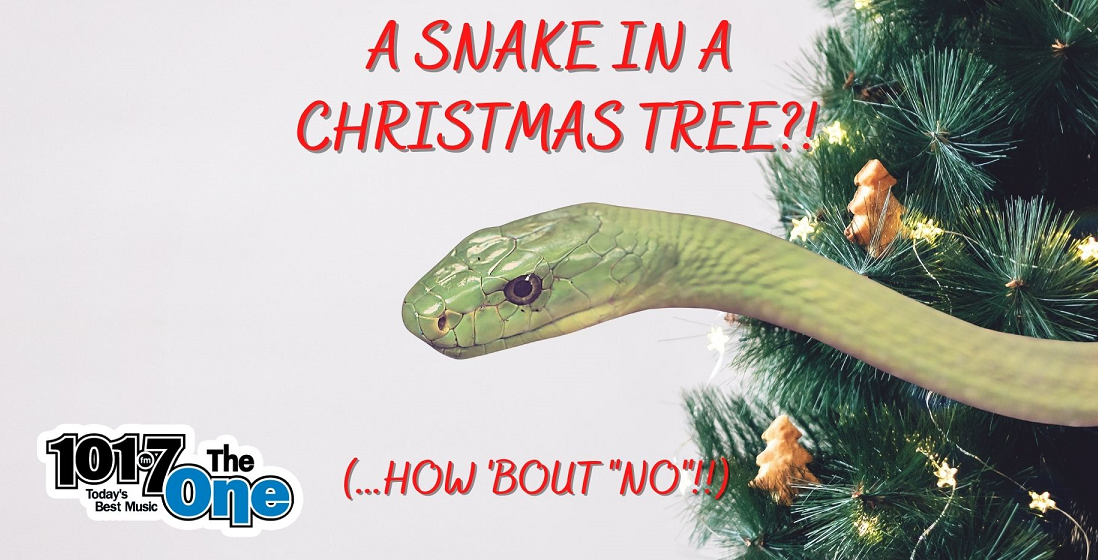 That's No Ornament…it's A SNAKE!
NOPE! ALL KINDS OF NOPE!!
A family in South Africa had just finished decorating
their freshly cut Christmas Tree and found A SNAKE
IN THE TREE!!
Not just any snake, a boomslang (which literally means
"tree snake") and happens to be the most venomous
snake in South Africa!
Luckily, nobody and no animals were bit.
…and this is why I live where the air hurts my face.
Thanks for checking out & stay connected: Chris Fudali @ChrisFudali