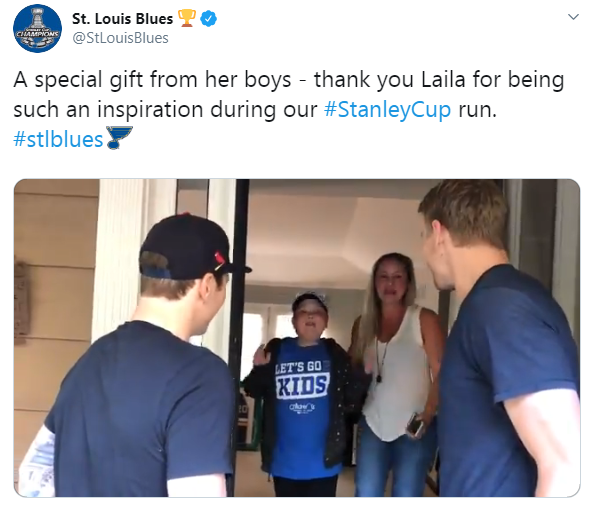 St. Louis Blues Surprise Superfan
Laila Anderson, who has battled a rare, immune disease, has been surprised a lot by the Blues, who have adopted her cause and said that she inspired their run. She was invited to Game 3 of the Western Conference final and the team gave her a mic so she could pump up the crowd during the Stanley Cup Final.
In her biggest surprise, she was flown to Boston for Game 7, and when the Blues beat the Bruins, Parayko helped her hold the Cup on the ice. She was on the stage as the team helped her lift the Cup at the championship rally.