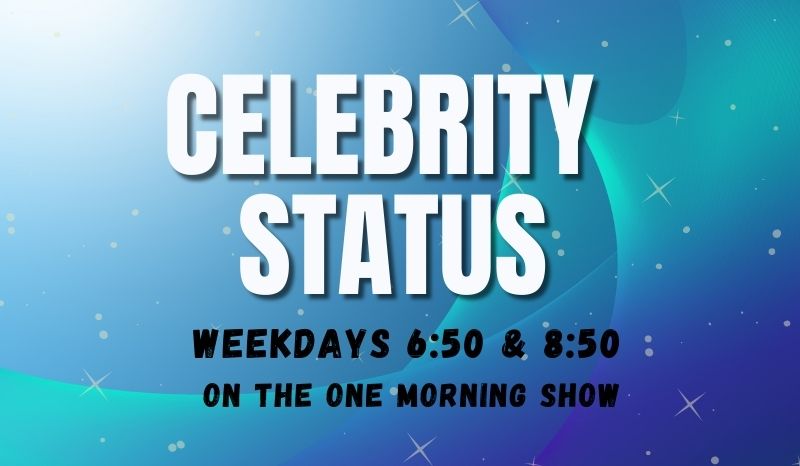 Celebrity Status – Britney, Brad And Barbie
For Thursday, June 23rd:
Britney Spears is said to have "fired her entire security team" in the wake of the disruption on her wedding day. She'll need to pick up a couple for the upcoming honeymoon trip. She and husband Sam Asghari may head to Hawaii after he's done promoting his upcoming movie.
Brad Pitt tells GQ magazine this month that he views his film career as winding down and entering its final stages. We'll see him next this summer in the Sony action blockbuster "Bullet Train" and the Oscar hopeful "Babylon" at Christmas time. Sounds like he's not going anywhere anytime soon
Kate Bush gave a rare interview to talk about her sudden popularity with a new generation thanks to Stranger Things and tiktok, and confirmed that she wrote "Running Up That Hill" about a couple who "swap places with each other, just to feel what it was like, from the other side."
The live-action Barbie movie cast is growing… in addition to Margot Robbie and Ryan Gosling, the cast includes Simu Liu; Kate McKinnon; America Ferrera; Issa Rae; Rhea Perlman; Michael Cera; and Will Ferrell. And there are rumours that Saoirse Ronan and Dua Lipa will be joining the cast too. The film will be out next July
CTV has revealed the farmers hoping to find true love in new dating series 'Farming For Love.' It's a group of single British Columbia-based farmers, growers, ranchers, a horse trainer, and a vintner. Singles from across Canada interested in dating one of the selected farmers can apply and find more info here… https://www.ctv.ca/shows/farming-for-love
…and dang it. Rege´-Jean Page has shot down those rumours that he'll be appearing in Bridgerton season 3.