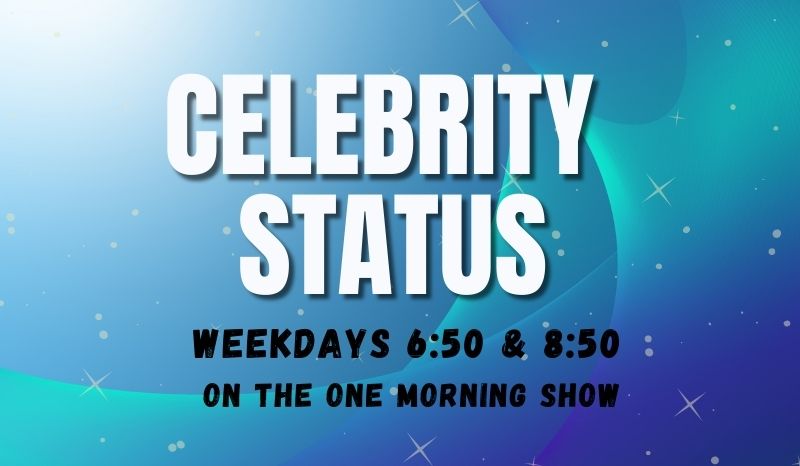 Celebrity Status – Affleck Plays Wordle, Movies, Meghan And Taylor
For Friday, March 17th:
Ben Affleck is on the cover of The Hollywood Reporter, and inside he talks about A LOT of stuff, including playing Wordle. (Celebrities — they're just like us!) He was invited to join a cool little red velvet rope celebrity Wordle group (OK, maybe not JUST like us.) He said, "Matt Damon, Jason Bateman and Bradley Cooper are also in the group" and then he said, "Actually, the first rule of Wordle is don't talk about Wordle." True, but by all means post your results!
On the big screen, Zachary Levi & Co. are back for 'Shazam! Fury of the Gods'. Billy – aka Shazam – and his family and friends are taking on the Daughters of Atlas, played by Helen Mirren and Lucy Liu. Also in theatres this weekend, 'Inside', starring Willem Dafoe as an art thief trapped in a New York penthouse after his heist doesn't go as planned. And 'Moving On'…starring Lily Tomlin and Jane Fonda — these ladies are everywhere these days!
An animated movie about an orphan boy, his missing sister and three impossible tasks. Throw in a little magic, and you have 'The Magician's Elephant' streaming on Netflix… and for something Irish, the docu-special 'Bono & The Edge: A Sort of Homecoming' with David Letterman comes to Disney+ today.
Billie Eilish shared a brief clip of her acting debut in Donald Glover's 'Swarm', a horror/thriller about an obsessed fan, played by Dominique Fishback. And by all accounts Billie is a natural… a creepy natural. Swarm premieres on Prime Video today
In other headlines… Meghan Trainor's new video for 'Mother' is out, and she cast Kris Jenner. Both women are on-air with Ryan Seacrest tonight right here on The One.
And Taylor Swift dropped four previously unreleased songs at midnight to kick off her Eras Tour, which gets underway tonight in Glendale, Arizona… aka Swift City.