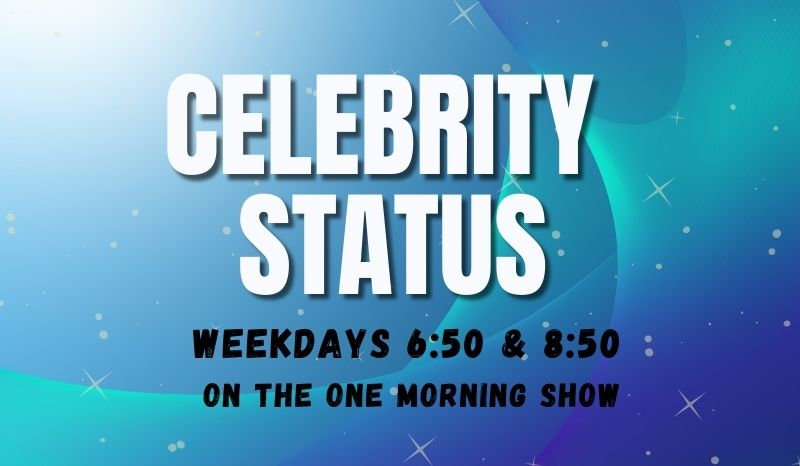 Celebrity Status – BTS Book, Movies And More, And It's A No-go For Reynolds
For Friday, May 12th:
Taylor Swift's fans were convinced a mysterious new book was her memoir, because it's coming out 2 days after her re-release of the album Speak Now, and because they are trying to find Easter eggs where there are none. But the BTS army knew better… because it's *their* book! "Beyond The Story: a 10-Year Record of BTS" will be released July 9th
Expect 'Guardians of the Galaxy Volume 3' to continue to dominate the box office, but new movies in theatres this week include… 'Book Club: The Next Chapter', starring Jane Fonda, Diane Keaton, Candice Bergen, and Mary Steenburgen. And 'Blackberry' tells the story of the catastrophic demise of the phone/tech company.
On Netflix, Jennifer Lopez stars in the action-thriller 'The Mother', as an assassin… she's on Seacrest tonight! And Tina Fey, Chrissy Teigen and Daniel Radcliffe are among the voice talents in the new Netflix animated series 'Mulligan.'
And the documentary 'Still: A Michael J. Fox Movie' is in select theaters, and streaming on Apple TV+. I'm expecting this one to *rip* at the heartstrings, not just tug.
Elsewhere, John Travolta and Katherine Heigl are going to star in an upcoming romcom called 'That's Amore!'
…And a Freaky Friday sequel is officially in the works with Lindsay Lohan and Jamie Lee Curtis reprising their roles.
And Ryan Reynolds' bid for the Ottawa Senators is NOT moving forward… (insert sad trombone)