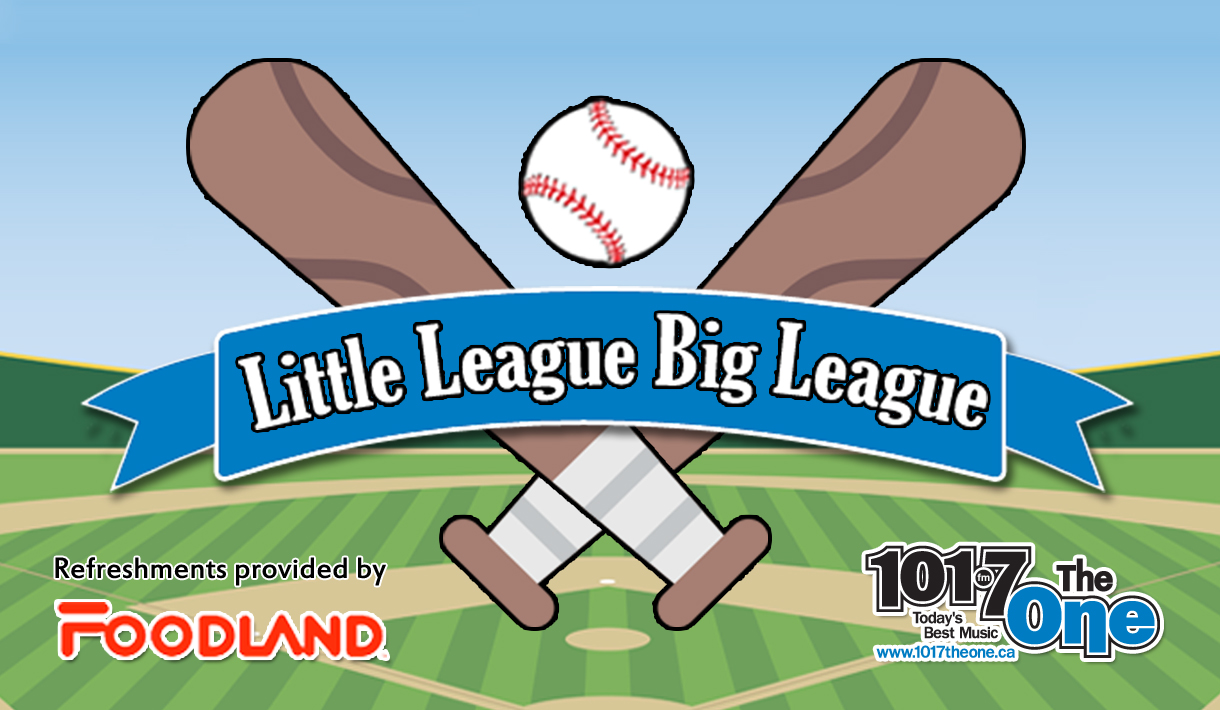 Make Your Little League Big League
101.7 the One wants to turn your Little League into the BIG LEAGUES!
101.7 the One will attend a local soccer, baseball or whatever sport you play and turn it into the BIG LEAGUE. The night will start off by announcing each team over the loud speaker. Throughout the game, music will be played to get the fans and players pumped up. After the game, both teams will celebrate with refreshments provided by Foodland.
Enter your team for the chance to Make Your Little League the Big League!
Walkerton Major Rookie Team vs Owen Sound Team 2 – Sunday, July 21st, 2019
Goderich Seahawks Vs Grand Bend Lakers – July 17, 2019
Listowel Rookie Orange vs Listowel Grey – July 11, 2019
Wingham Squirt vs Benmiller – June 27, 2019
Chatsworth Soccer U8 vs Markdale – June 18, 2019
Mildmay Red White vs South Bruce – June 13, 2019
Mount Forest Mavericks – June 9, 2019