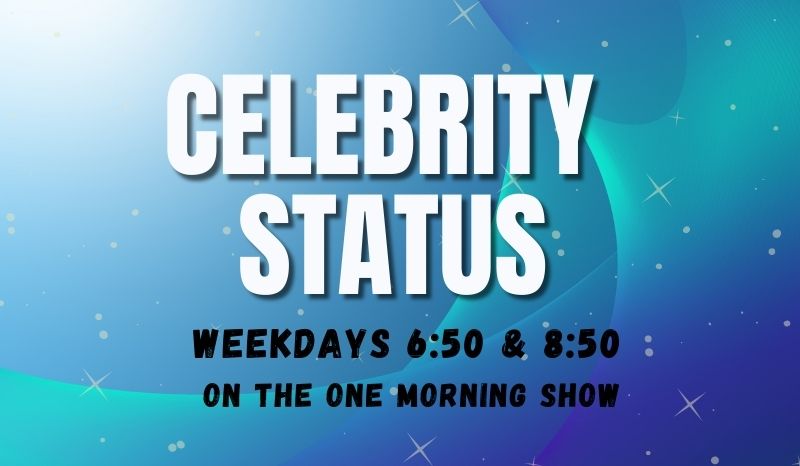 Celebrity Status – Ted Talk (Lasso, That Is), And Mint Makes Bank For Reynolds
For Thursday, March 16th:
Ted Lasso Season 3 debuted last night, and apparently the character was developed 20 years ago by Brendan Hunt, Jason Sudeikis and Joe Kelly at a comedy club in Amsterdam. That character starred in a couple of commercials created by Jason Sudeikis for NBC when they began broadcasting Premier League football/soccer 10 years ago. As with any good success story, the idea for a show was turned down several times before someone (producer Bill Lawrence) gave them the green light. Sudeikis is now paid $1 million per episode, and the show has signed licensing deals with Nike, EA Sports, and the Premier League.
A Monk movie with Tony Shalhoub and other original stars has been ordered for Peacock. 'Mr. Monk's Last Case: A Monk Movie' will see him solve one last, very personal case involving his stepdaughter Molly.
There's a trailer out for the BlackBerry movie, about Waterloo's Research in Motion company…and a trailer for the Michael J. Fox documentary 'Still'
In other headlines, Drew Barrymore will host the MTV Movie and TV Awards coming up May 7th.
…and it's not a bad day to be Ryan Reynolds! (To be fair, we imagine that most days it's good to be Ryan Reynolds.) Mint mobile, of which he is part owner, was just bought by T-Mobile for $1.35 billion.