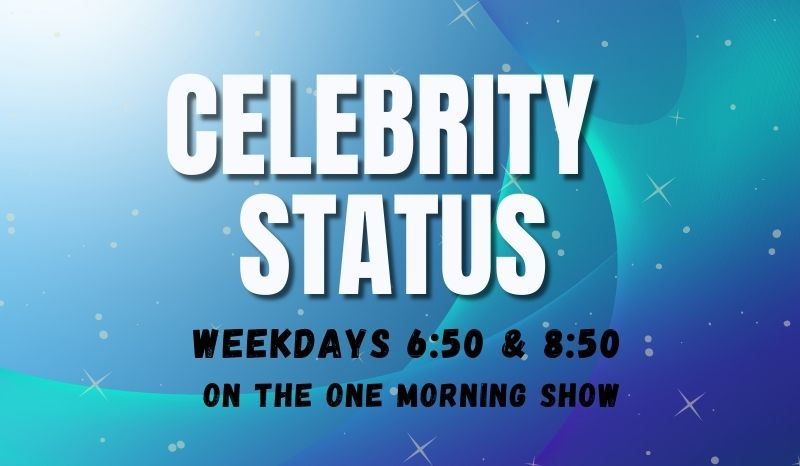 Hoolywood Says Goodbye, New Star Wars Series, And Full(er) House Star Gets Married
NICHELLE NICHOLS DIES AT 89 _ Nichelle Nichols, the groundbreaking actor who played Lieutenant Nyota Uhura on the original Star Trek series, has died. She was 89. Nichols' death was confirmed on Sunday by her son, Kyle Johnson. Johnson said his mother died of natural causes. Nichols and her Star Trek character Uhura broke barriers as one of the first Black female leads on television.
PAT CARROLL DIES AT 95 _ Actress and Emmy winner Pat Carroll, the voice of The Little Mermaid's Ursula, has died. She was 95. Carroll, who was also a Grammy winner, died at her home in Cape Cod, Massachusetts, Saturday while recovering from pneumonia.
ANDOR TRAILER _ The new trailer for the upcoming Star Wars series Andor has been released, and it's an action-packed look at the Disney+ show. The trailer also announced the September 21 release date of the three-episode premiere. The new series stars Diego Luna as Cassian Andor and is a prequel to the 2016 film Rogue One. Stellan Skarsgård also stars, and Forest Whitaker reprises his role of Saw Gerrera.
FULL HOUSE STAR JODIE SWEETIN MARRIES _ Jodie Sweetin married her longtime love, Mescal Wasilewski, in Malibu, California, Saturday night. She and the clinical social worker, who got engaged in January, said "I do" in front of friends and family, including Sweetin's Full House co-stars John Stamos and Candace Cameron Bure.
… Guests enjoyed tacos and a guacamole bar for dinner. The newlyweds met through mutual friends, and began dating long distance in 2017.
TAYLOR SWIFT'S REP CALLS PRIVATE JET REPORT 'BLATANTLY INCORRECT' _ Don't blame Taylor Swift for all the carbon dioxide emitted by her private jet. A spokesperson for Swift defended the pop musician after a viral report deemed her the No. 1 celebrity "offender" when it comes to carbon dioxide emissions. The study published by a website called Yard states that — since January — Swift has taken 170 flights on her personal plane, which has emitted approximately 9,142 tons of carbon dioxide.
… A rep for the singer pointed out that Taylor's jet "is loaned out regularly to other individuals. To attribute most or all of these trips to her is blatantly incorrect."
… The Yard reported that Swift's carbon footprint over the last seven months is about 1,184 times higher than what the average person emits in a year. According to the Yard, the median flight time is 80 minutes for Swift's jet, which averages 139.36 miles per flight.
NETFLIX IS SUING WOMEN WHO CREATED UNOFFICIAL BRIDGERTON MUSICAL _ Netflix is suing Abigail Barlow and Emily Bear, the creators of the unofficial Bridgerton musical that got its start on TikTok, accusing them of "blatant infringement" of the streaming giant's intellectual property rights. In a lawsuit filed Friday, Netflix alleged that the duo and their company, Barlow & Bear, "appropriate others' creative work and goodwill to benefit themselves" by planning live shows around their Grammy-winning album The Unofficial Bridgerton Musical, as well as selling merchandise with Bridgerton branding without Netflix's permission.
… When the Barlow and Bear first released their album, Netflix said it did not authorize or approve of it, but the company did not stand in the way "in the spirit of supporting" their appreciation for the show. But Netflix is now saying that the duo have gone too far, appropriating the creative work of those behind the streaming show and refusing to negotiate a license to market and expand on their Bridgerton-related work.