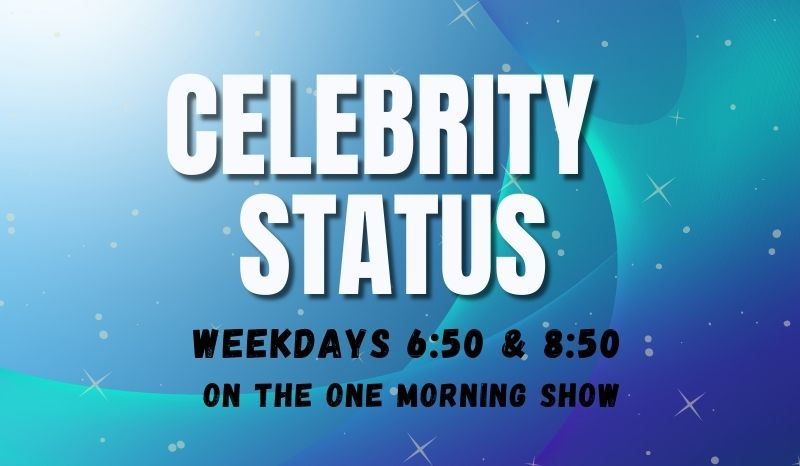 Jake Gyllenhaal To Star In A Remake, A Cancellation, And Something New For Elisabeth Moss
ROAD HOUSE REMAKE WITH JAKE GYLLENHAAL _ Remakes are everywhere — so it should come as a surprise to no one that Road House is getting a fresh coat of paint. The remake will star Jake Gyllenhaal as an ex-UFC fighter who becomes a bouncer at a gritty roadhouse in the Florida Keys. Gyllenhaal's character "soon discovers that not everything is what it seems in this tropical paradise."
… This echoes the original Road House, which starred Patrick Swayze. Instead of Florida, the original '80s movie took place in Missouri and involved the evil-doing of a corrupt businessman.
Road House will get a streaming release on Prime Video.
WRITING HAS BEGUN FOR STRANGER THINGS SEASON 5 _ The writers room for Stranger Things is back in session. On Twitter, the official Stranger Things writers account shared an image of the team's writers' board, to be used to house ideas from a collection of writers ahead of the fifth season releasing in 2024.
EVERYBODY STILL HATES CHRIS ANIMATED REVIVAL HEADING TO PARAMOUNT+ _ While Chris Rock's sitcom Everybody Hates Chris didn't enter pop culture with the same impact as family comedies like Full House or Family Matters, for a mid-2000s sitcom on the now-defunct UPN it was still a relative success, running four full seasons before successfully entering syndication.
… Now it's been confirmed that an animated revival of Everybody Hates Chris is coming to Paramount+. The show will be titled Everybody Still Hates Chris.
BRAD PITT IS SINGING THE PRAISES OF ANA DE ARMAS _ Brad Pitt is singing the praises of Ana de Armas in the upcoming Netflix drama Blonde, in which she takes on the role of the talented and iconic Marilyn Monroe. In a chat with Entertainment Tonight, Pitt notes that de Armas had a "tough dress to fill" in the portrayal of Monroe, and made it very clear that her talent, dedication, and passion are what made the film possible in the long run.
… Pitt said, "She is phenomenal in it. That's a tough dress to fill. It was 10 years in the making. It wasn't until we found Ana that we could get it across the finish line."
… Producing the film, Pitt knew exactly the actress they'd need to fulfill this version of Monroe, one based upon the novel of the same name written by Joyce Carol Oates. Oates herself notes that the story is a fictionalized version of Monroe's life. It's a look at the daunting weight placed on the shoulders of an icon, the push and pull, the lack of control or anonymity of a celebrity.
BATGIRL MOVIE CANCELLED _ The standalone film Batgirl, which was set to star In the Heights' Leslie Grace, is being shelved, according to the New York Post. The movie was initially announced as an HBO Max release, though a theatrical run was also being considered. Now, it looks like neither will happen.
… An on-record reason for the shelving has not been released. But according to reports, the nearly completed film — with a budget of more than $90 million — was not testing well enough with audiences to instill confidence at Warner Bros. Discovery.
… Little had been announced about Batgirl's plot, though Brendan Fraser was reportedly playing the villainous Firefly, while J.K. Simmons was said to be reprising his Justice League role as Commissioner Gordon. And Michael Keaton, who famously played Bruce Wayne aka Batman on the big screen in 1989's Batman and 1992's Batman Returns, was also set to once again suit up.
GODZILLA VS. KONG SEQUEL GETS WORKING TITLE _ Production is underway for the upcoming sequel to last year's Godzilla vs. Kong, and a new photograph suggests the film may have found its working title. In a tweet that seems to show off a clipboard from the set of the film, the working title of Origins can be seen above director Adam Wingard's name. While no spoilers or substantial information can really be pulled from that, it does seem to hint toward the fact that the film will be exploring the potential origins of both Godzilla and Kong.
… The 2021 film had a simultaneous theatrical and HBO Max debut and grossed more than $460 million at the worldwide box office.
ELISABETH MOSS SERIES FROM PEAKY BLINDERS CREATOR _ Emmy Award winner Elisabeth Moss is teaming up with Peaky Blinders creator Steven Knight for a new limited series. Variety reports that Moss and Knight will join forces on The Veil, a thriller series that explores the surprising and fraught relationship between two women who play a deadly game of truth and lies on the road from Istanbul to Paris and London. One woman has a secret, the other a mission to reveal it before thousands of lives are lost.