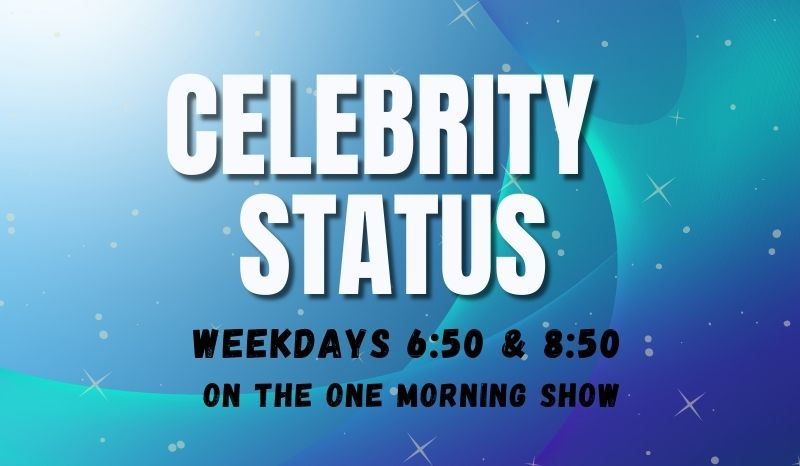 Celebrity Status: Joker 2, Conor McGregor, And Less Ellen Pompeo On Grey's?
JOKER 2 ANNOUNCES 2024 RELEASE DATE _ Joker was one of 2019's most popular and groundbreaking films. The crime thriller was a massive hit with critics and fans, with many praising Joaquin Phoenix's memorable performance in the title role. Since then, fans have been crying out for a Joker sequel — and on Wednesday a release date was announced. The sequel, currently named Joker: Folie à Deux, will be landing in theaters on October 4, 2024.
CONOR MCGREGOR WILL BEGIN HIS ACTING CAREER WITH ROAD HOUSE REBOOT _ UFC champion Conor McGregor will be making his feature film acting debut in the just-announced and remake of Road House. This means that we'll see McGregor alongside the recently-announced lead Jake Gyllenhaal.
CHRISSY TEIGEN IS EXPECTING BABY WITH JOHN LEGEND _ Chrissy Teigen and John Legend are expecting another baby. The model and TV personality shared the personal news, along with two photos showing off her baby bump, on Instagram Wednesday, almost two years after she suffered a pregnancy loss.
… Teigen also opened up about the nervousness she's felt sharing the news: "Every appointment I've said to myself, 'ok if it's healthy today I'll announce' but then I breathe a sigh of relief to hear a heartbeat and decide I'm just too nervous still."
… Teigen and Legend already share two children: Luna, 6, and Miles, 4. In September 2020, Teigen revealed she lost the child she was pregnant with, a baby boy she and Legend named Jack.
DAYS OF OUR LIVES LEAVING NBC FOR PEACOCK _ Legendary daytime show Days of Our Lives is leaving broadcast for streaming. The long-running soap will depart NBC for its streaming service Peacock starting September 12. The soap began in 1965 on NBC.
THE GREATEST MOVIE EVER MADE, ACCORDING TO QUENTIN TARANTINO _ Talking about the "greatest" of all time is always a subjective matter, but when it's the greatest film of all time and it's director Quentin Tarantino doing the talking it make sense to hear him out. If you were ever curious about what movie Tarantino would nominate as his "greatest of all time," that would be the 1975 Steven Spielberg movie Jaws.
ETERNALS 2 IS HAPPENING _ While not officially announced by Marvel Studios, Patton Oswalt let it slip that Eternals 2 is on the way during an appearance on the Today show. Oswalt — who plays Pip and appears in the post-credit scene alongside Harry Styles' Starfox — said, "They have announced there's going to be an Eternals sequel … hopefully, there will be more adventures of Starfox and Pip."
ELLEN POMPEO WILL HAVE REDUCED ROLE IN SEASON 19 OF GREY'S ANATOMY _ Some tough news this week for fans of Ellen Pompeo's Meredith Grey and her role as star of Grey's Anatomy — she'll only appear in 8 episodes in the upcoming season. The beloved character will still narrate the show, although potentially not every episode.
… The news comes as Pompeo is set to star in an upcoming series for Hulu about a Ukrainian named Natalia Grace and her adoptive parents.
… Production on Season 19 began this week. The season premier is October 6 on ABC.