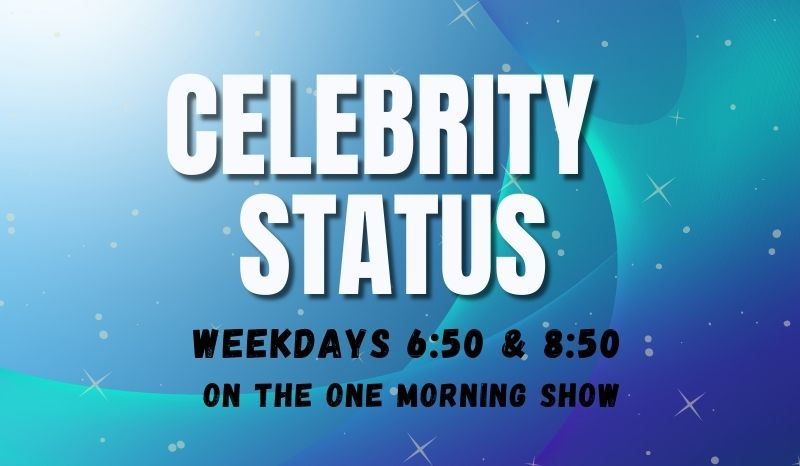 Celebrity Status – An Idol Gets A Star, Behati Believes Him, And Carly Rae Is In TO!
For Thursday, September 22nd:
Some people wait a lifetime for a moment like this; Kelly Clarkson only had to wait 20 years. She received her star on the Hollywood Walk of Fame this week and it was an American Idol reunion with Idol judges Paula Abdul, Simon Cowell, and Randy Jackson. Meanwhile, Another Idol – of the Canadian variety – Carly Rae Jepsen is playing Toronto tonight on the Budweiser Stage.
The winners of The Amazing Race Canada are Catherine and Craig, good friends in their 40s who first met at the Royal Winnipeg Ballet. They take home a $250,000 cash prize, two Chevrolet Silverado trucks and a trip around the world.
Brad Pitt is now hawking a "genderless skin care line" made with grapes from the vineyard at Miraval. Perhaps this is reeeaally why he and Angelina are fighting over the winery? And FYI…the moisturizer is $320 US, so how 'bout no?
In the trailer for Netflix's 'From Scratch', Zoe Saldana plays an American student studying in Italy, who meets and falls in love with a Sicilian chef who returns with her to the US. Wait, what?? Why would you ever leave Italy??
In other headlines…Behati Prinsloo believes Adam Levine when he says he did not have a "physical affair." But now, several women have come forward with accusations about Adam Levine's flirtatious DMs.