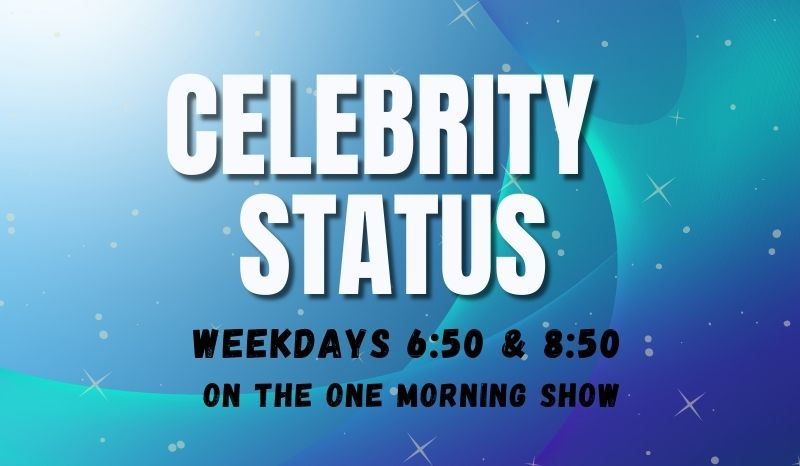 Celebrity Status – Britney, Babylon, AGT And Praise Be!
For Wednesday, September 14th:
Ryan Reynolds and his buddy Rob McElhenney had a bet to raise awareness of colorectal cancer and it involved Ryan getting a colonoscopy. He had an "extremely subtle polyp" removed in a "potentially life-saving" colonoscopy. Rob had a few removed but was told they were "no big deal." See the video on our website… AND you can catch their show Welcome to Wrexham tonight on FX.
Margot Robbie and Brad Pitt will reunite onscreen for Babylon, about the pitfalls of fame and the slow-moving tide of change in the film industry. It's set at the time when silent movies were coming to an end. Babylon premieres December 25th with a limited release, putting it in Oscar contention.
Pixar has announced a sequel to Inside Out, and a new trailer for Hocus Pocus 2 is out now. The reboot premieres Sept. 30 on Disney+ with the OG stars, Bette Midler, Sarah Jessica Parker and Kathy Najimy. It also stars Hannah Waddingham of Ted Lasso, among others.
Britney Spears has claimed she "won't probably perform again" because she's "pretty traumatized for life" after all that's happened in her career. She also said she's in a bit of a transition in her life and is happy where she is for now.
The season finale of America's Got Talent is on tonight. We'll find out who the winner is, with performances by former winner Shin Lim, country stars Darius Rucker and Jon Pardi, and Henry Winkler – the Fonz –  will be there too.
Also wrapping up tonight with season finales are Master Chef and High School Musical: The Musical…
and Praise be!…the new season of The Handmaid's Tale is here