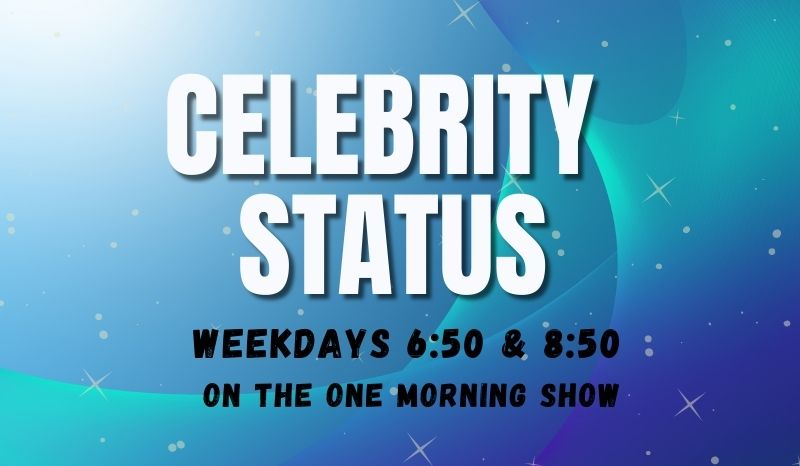 Celebrity Status – Ted Lasso Going To The White House, Bruce Willis, And When To Expect 'The Last Of Us' Season 2
BOX OFFICE _ 
Shazam: Fury of the Gods is the No. 1 movie in North America, earning $30.5 million Friday-Sunday across North America.
Shazam! Fury of the Gods, $30.5 million

Scream 6, $17.5 million

Creed III, $15.3 million

65, $5.8 million

Ant-Man and the Wasp: Quantumania, $4 million
TED LASSO CAST HEADING TO THE WHITE HOUSE _ The ensemble of the Apple TV+ comedy will join President Joe Biden and First Lady Jill Biden at the White House today (Monday) to discuss the mental health and importance of promoting overall wellbeing. 
… Ted Lasso, which debuted its third season Wednesday on Apple TV+, has been praised for its optimistic approach to kindness and determination.
BRUCE WILLIS' WIFE GETS EMOTIONAL ON HIS BIRTHDAY _ Bruce Willis turns 68 over the weekend and his wife, Emma Heming, opened up up about the milestone with brutal honesty. Emma shared her thoughts on Bruce's birthday, which she said started out with her crying. The reason is that Emma and Bruce's family are dealing with the actor's recent dementia diagnosis — and she says it takes a toll.
… She went on to say that people are always commending her for being so strong in the face of adversity, but, as she noted, she doesn't have a choice in the matter — and simply does what she has to do to keep her household and life in order.
BELLA RAMSEY SAID IT WILL BE A WHILE BEFORE THE NEXT LAST OF US SEASON _ The Last of Us Season 2 is in the works, but still being written and is not expected to be released until the end of 2024 or early 2025, according to the drama's co-star, Bella Ramsey. And here's good news: the roles of Bella and Pedro Pascal will not be recast.
… On January 27, less than two weeks after the series premiere, HBO renewed the series for a second season.
RIP _ Lance Reddick, star of "The Wire" and the "John Wick" franchise, has died. He was 60.
The actor's representative confirmed his death to ABC News, saying Friday he "passed away suddenly this morning from natural causes."
Reddick, who played Baltimore cop Cedric Daniels in HBO's acclaimed drama "The Wire," more recently logged a memorable recurring performance as The Continental's concierge, Charon, in the "John Wick" series — including the upcoming fourth installment, which will be released March 24.