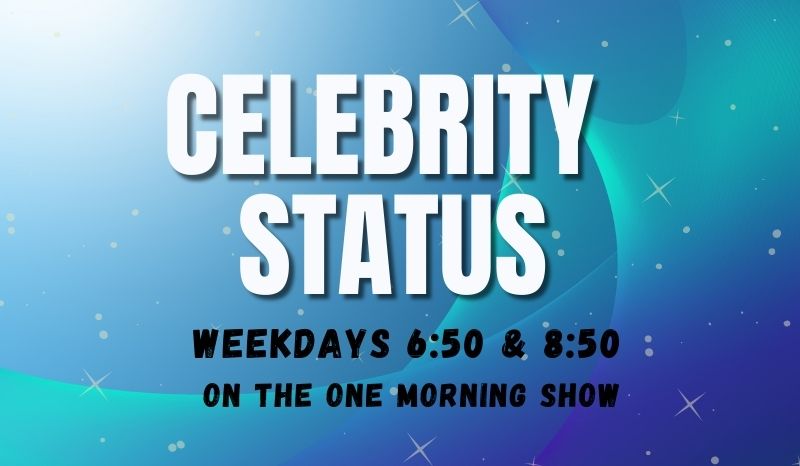 Celebrity Status – The Beatles, James Corden, Tate McRae On SNL
For Tuesday, November 7th:
Pedro Pascal and Bella Ramsey are returning as Joel and Ellie in season 2 of The Last of Us, which takes place four years after the end of season one. There are a couple of new characters too, one of which might just be a romantic interest for Ellie. But don't get too far down that road… a premiere date hasn't been announced for The Last of Us season 2, but HBO has officially projected a 2025 return.
James Corden has teamed up with SiriusXM for a new show called 'This Life of Mine With James Corden.' It will feature in-depth conversations with the world's biggest stars…soooo, not so different from a late night TV talk show?? Just on the radio. It's expected to premiere early next year.
According to former Vanity Fair editor Graydon Carter, Prince Harry and Meghan Markle's marriage isn't going to make it. He says Meghan "has gotten what she wanted: notoriety, money, and a title. Harry's usefulness to her diminishes daily." ORRRR, they're happy and fine… who is he to say?
Filmmaker Peter Jackson, utilized AI technology to allow the two surviving Beatles — Paul McCartney and Ringo Starr — to reunite with the late John Lennon and George Harrison on the new Beatles track Now and Then, and he says it's "conceivable" that there could be a few more new songs down the road. 'The Beatles — Now And Then — The Last Beatles Song' is a new short-film now streaming on YouTube.
Jason Momoa will be hosting SNL on November 18th with Canadian artist Tate McRae as the musical guest. She also announced a new album and a tour for next year, making stops in TO and her hometown of Calgary. 'Think Later', will be released on December 8