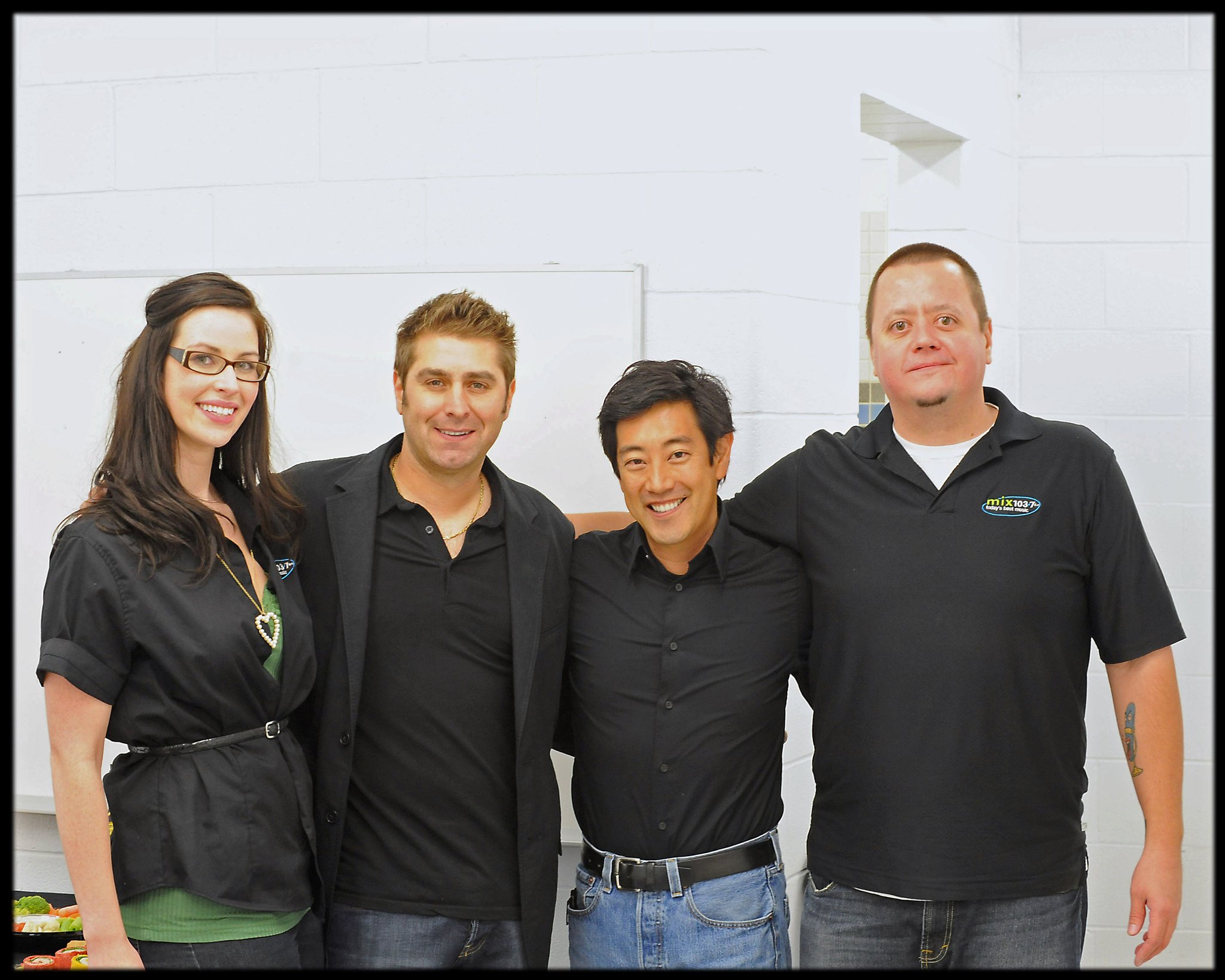 Grant Imahara, Who Hosted MythBusters And Netflix's White Rabbit Project, Has Died.
Grant Imahara, an electrical engineer and roboticist who hosted the popular science show MythBusters and Netflix's White Rabbit Project, has died. He was 49.
Imahara died suddenly following a brain aneurysm, The Hollywood Reporter has learned.  CLICK HERE for more.
This pic is from October 2010 in Fort McMurray, Alberta. My co-host, Ashley Crewe, and I were told we would be introducing Tory Belleci, and Grant Imahara, from MythBusters. No big deal, we had introduced people before, piece of cake.
We get to the venue, hours before it was to start, and get a lay of the land, and what we are supposed to do exactly. Long story short, we find out we'll be doing more than just introducing them. We'll be basically interviewing them live on stage in front of this big audience. We were nervous. Thankfully, Ashley knew way more about MythBusters than I did, and really saved our butt that night.
Both, Grant and Tory, were nothing but super nice, and helpful to us on stage, and backstage, that night.
The following morning, I got to work with them again at the Oilsands Discovery Centre. Where they did a more intimate presentation for some local kids. Again, both guys, nothing but good dudes.
And, it was easy to see why. They were both doing something they absolutely loved, and had real passion for.
May you Rest in Peace, Grant.
EDIT: this event took place a short time after my eyebrows were shaved off, as part of a Canadian Cancer Society fundraiser. I was chatting with Ashley, my former co-host, she reminded me of that, haha.