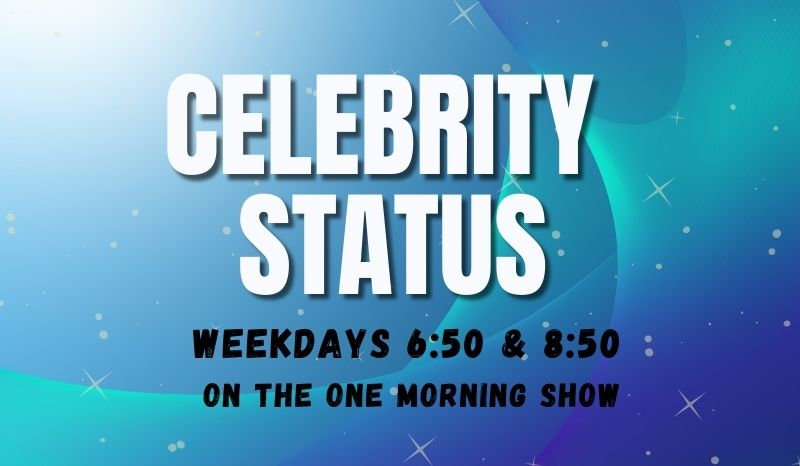 Celebrity Status – Movies, Miley, A New Mama And More!
For Friday, May 19th:
Miley Cyrus may have dropped a song about getting over an ex on the birthday of said ex, Liam Hemsworth, back in January… but hey — as she tells British Vogue — if you draw any conclusions from that, that's on you. She's not saying it *IS* about him, but I'm going with she's also not *NOT* saying it. Either way, 'Flowers' has broken several streaming records and became the fastest song in Spotify history to surpass one billion streams (112 days, in case you were counting.)
Ludacris was given his star on the Hollywood Walk of Fame yesterday and he celebrated with his family and his other family — his Fast X costars…
Speaking of which… in theatres this weekend – Vin Diesel and the crew are back, including Jason Statham, Brie Larson, Jason Momoa, Michelle Rodriguez, Charlize Theron, Cardi B — even Helen Mirren — and more… for 'Fast X'… which is pronounced 'Fast Ten,' as in 'fast ten your seatbelts!' We'll see if they can knock Chris Pratt out of one of the top two spots…
Sunday, The Simpsons, Bob's Burgers and American Idol all have their season finales... and 'NCIS: Los Angeles' comes to an end with the final episode and a tribute show to follow.
Conan O'Brien has a new show where he travels around and does fun things in cool places. 'Conan O'Brien Must Go' is coming soon to Max. See the trailer here 
Or copy and paste this —> https://www.youtube.com/watch?v=HaIev3bMmhA
In other headlines, Ireland Baldwin announced the arrival of her daughter, Holland, on Thursday, making her father, Alec Baldwin, a grandfather for the first time. Plus, they'll have kids close in age!